Another great weekend of racing for the club.
Seb Dickson turned to road racing for this weekend after his MTB exploits last weekend. He raced in the SERLL 3-4 Cat winter series race at Cyclopark and took a well deserved win from solo attack
Toby Perry continued his great cyclox form by taking the win at the East Kent CX races at Ford Farm near Herne wearing a seasonal outfit!
George Pittock 3rd and Jack Hill and Emily Heasman 2nd rode the U16. Tallulah Butcher was 2nd and Tom Hutton in the U14 races. Lughaigh Cook 4th, Max Robinson in U12 and Luke Hart 2nd and Ben Hutton 3rd completed the great performances at this event. Hope remembered everyone. Well done to all from the club.
Post by Colin Robinson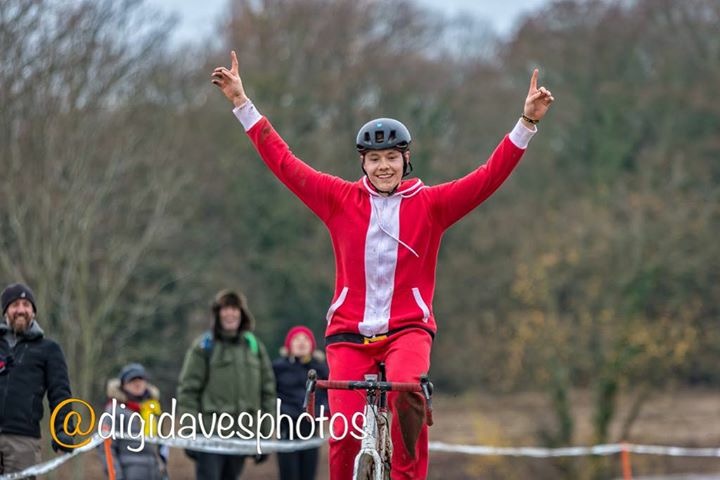 Photo by Dave Hayward(thanks)