Time Trials
For time trialling it is surprisingly simple, as long as you are a member of a club affiliated with Cycling Time Trails (such as Thanet Road Club) – you are eligible to race a time trial. Time trials are a race between you and the time it takes you to ride a course. Competitors start at one minute intervals, and each rider is timed over the course.
The easiest events to ride are Club time trials put on by clubs for the benefit of their own riders and guests. Events cost just a few pounds to enter, and you can enter on the line. Almost any standard bike can be used (but not recumbents, or anything too wacky). Ride an event for a few weeks, and see if you can improve your time. See the schedule of Thanet RC Time Trials >>>
Time Trials cost £5.00 for TRC club members, £8.00 for second claim TRC members and £10.00 for non-members (or £5 if in full-time education). The cost for all Under 18's is £2.00.
The more successful riders will go on to ride in open events. These pull in the best riders from the area (and wider afield for the popular courses). The events cost more to enter (~£8), and there are prizes for the best riders. Then events must be entered in advance (about 2 weeks before the event),
online
or by post using specific forms (
available from the CTT website
). Often in the search for greater speed, bikes will become more specialised. Specific time trial bikes, which allow the rider to be in a more aerodynamic position, are often used. A solid rear disk wheel, and deep section front wheel, allow still greater improvements in aerodynamics. Tight fitting skinsuits are also used.
Road Racing
Thanet RC has an active small group of "roadies" who mainly compete in the local Regional A and B races. These local races can be divided into circuit events, usually, 50km long and the open road race events which can be up to 100km in length.
If you are interested in starting to road race then you should read this introduction to road racing which explains a lot about road racing and how to get into it.
Mountain Bike Racing
We have a number of members who race mountain bikes cross-country, including in Marathon & Enduro events.
Endurance, fitness and machine control all combine to make cross-country mountain bike racing one of the most testing forms of cycle sport.
In cross-country (XC) racing, riders start together (massed start) and complete a specified number of laps on a technical course of typically three to six kilometres including climbs and technical descents. "Marathon" events are generally run over a longer distance (typically 50 or 100km) often over one big single loop of the full distance.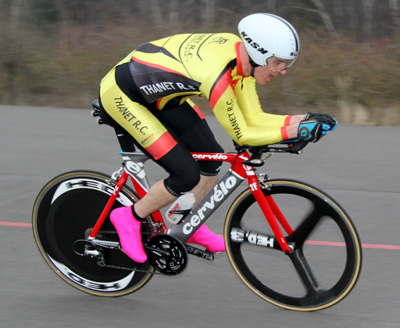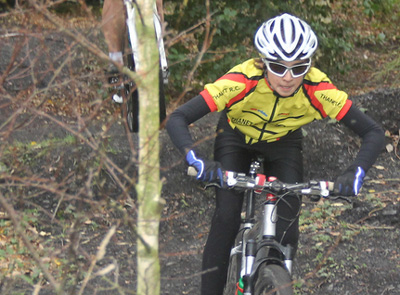 Cyclocross
A few of our members also compete in the local well supported cyclo-cross league. Races typically take place in urban parks over short courses involving a mix of terrain and often obstacles which can't be ridden over and require competitors to dismount, shoulder the bike and run.
Cyclo-Cross is one of the most accessible forms of cycle-sport, As long as you are riding in your correct age category, at club level events you will be pitched in with a wide range of abilities.
Local races have a relaxed, informal atmosphere and entries are normally taken on the day. Mountain bikes are welcome at most races and the non-technical nature of the courses means that almost anyone can take part and enjoy a race.