Thanet Road Club Kit
In 2019 Peter Huckstep designed a new kit for Thanet Road Club.
This design was chosen and approved by club members in late 2019 and has been extensively used ever since. This is the first time the club kit has been available in a full range of women's specific cuts.
Buy Online via BioRacer
Details below are subject to change in advance of October 2022 re opening of Bioracer web shop
BioRacer is the supplier selected by the club to supply the new kit. They also supply the Race Team and the 70th jerseys.
There is a full range available; if you want to buy the same style of jersey as the 70th jersey order the JERSEY SS PROF BODYFIT @ £48.
There are some steps you will need to complete to order the TRC kit you want.
1) Click on the link and create your own personal account with BioRacer
2) View the kit available and decide what items you want to purchase
3) Make sure you have looked at and decided the correct size for you
4) The web shop will be open for you to place orders from 20th September to 4th October 2021 only.
5) If you want TRC kit you must place and pay for your order in the web shop during this period.
6) Payments will need to be made direct to BioRacer – they take most cards through Worldpay.
7) When the web shop closes for order on Monday 4th October 2021 , BioRacer will then process and manufacture all orders
Discounted Kit for Junior Members
TRC committee has agreed to a 50% refund for 1 item of kit for every TRC full junior member from club funds 50% would be paid back by the club if the junior member provides a receipt of the purchase from the TRC BioRacer web shop. This is a one off for life, 1 per TRC Junior full member, aimed at encouraging new and existing members.  If you have any questions please contact TRC secretary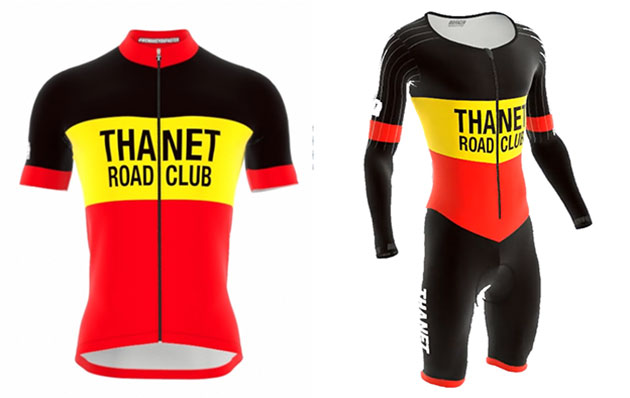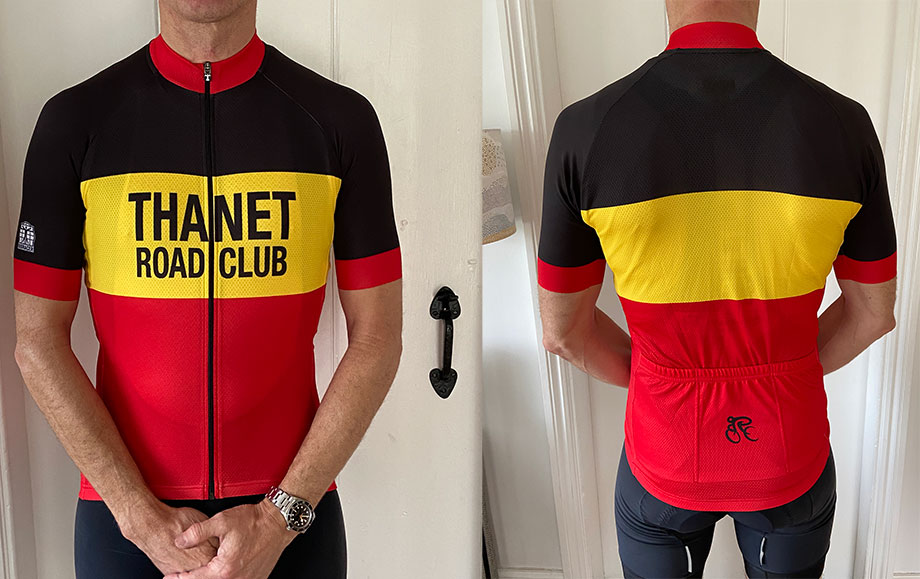 Additional Notes
Sizing information if you are ordering male size 1 or size 2:- Size 1&2 children's sizes are the same as size 1&2 adult male sizes. Ordering children's sizes will save you 20% VAT on the cost. In the BioRacer Web shop, on left tab 'CATAGORIES' select KIDS to see the options.
Please make sure you read the BioRacer terms and conditions TRC has agreed to help with delivery of your orders.
Make sure you have selected and ordered the correct size item.
When you select an item there is an associated sizing chart on the BioRacer web shop- please make sure you refer to and use this.
Returns to BioRacer based on sizing issues are not possible.
TRC Race Team have been using BioRacer kit for a few years, and the 70th jersey was done by BioRacer, and can provide feedback on their sizing and quality if asked.
Some items on the web shop are the items on here showing up in black/generic patterns. We have asked BioRacer to produce these in TRC colours, but web shop is not updated yet.
Current lead time is estimated to be 8 weeks.
When your orders have been manufactured BioRacer will send one delivery to a TRC representative (saving on postage/packing for all)
When received the TRC representative will communicate collection location and time
The Web shop opening is decided by TRC committee based on member requests. It is not expected the web shop will open again until 2022.