70th Anniversary - Celebrations
This is the home page for the 70th Celebrations in 2017.
Thanet Road Cycling Club celebrates its 70th anniversary in 2017. This commemorative film, made with Heritage Lottery Funding, captures the quintessential nature of club life in the UK.
Founding members still riding well into their eighties; time trialling on roads at dawn;
memorial trophies remembering those lost on rides; young riders racing furiously: all part of the historic and beautiful sport.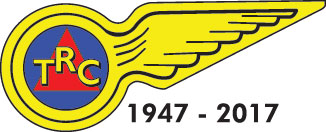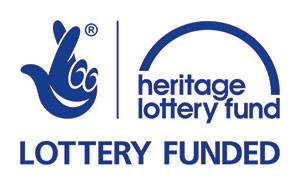 The Young Biographers' Project
The Young Biographers' Project unites the diverse age ranges of our club, with members aged from four to their eighties. The project provided workshops to young members, giving them the skills and confidence to work with veterans to produce biographical pieces to be shared with club members and the wider community. Films and presentations can be seen here. Other works will be exhibited during 2017.
Dan Martin in conversation with his grandfather, Alf Edginton. Alf is a veteran member of Thanet Road Club
Alf started cycling as a youngster on a junk bike tearing around bombsites with his mates in the post war Britain of the fifties.  They called themselves The Skip Kids. With parental intervention, this formalised into cycle speedway, with Alf's club, The Newtown Panthers, racing well in the Ashford league. Alf moved to the road, riding with Ashford Wheelers before joining Thanet Road Club in 1981. He has been an active rider, as well as Club Chairman and a timekeeper.
Dan is a rider with the Thanet Road Club Race Team. From a cycling family, he started young, riding with Downland Cycles in Canterbury and then VC Deal. In 2010 he joined Thanet Club Road, one of the first riders with the now burgeoning British Cycling Go-Ride. He progressed to the Youth Development Squad and became their first rider to move into the Race Team.
George Pittock Presents Veteran Thanet Road Club Rider, Pete Huckstep
This is my video about Pete Huckstep. Pete and I went out riding and filming together and then created a short video of Pete's cycling career. This project has helped good friendships develop between young and old. My friendship with Pete is a good example of this. Thank you, Pete.
Note: Pete's stats are current to May 2016. He's ridden a lot more since then!
Feedback, comments and information encouraged:
Contact Heritage and Sponsorship Officer: David Robert