PMR Time Trial Q25/12 Harrietsham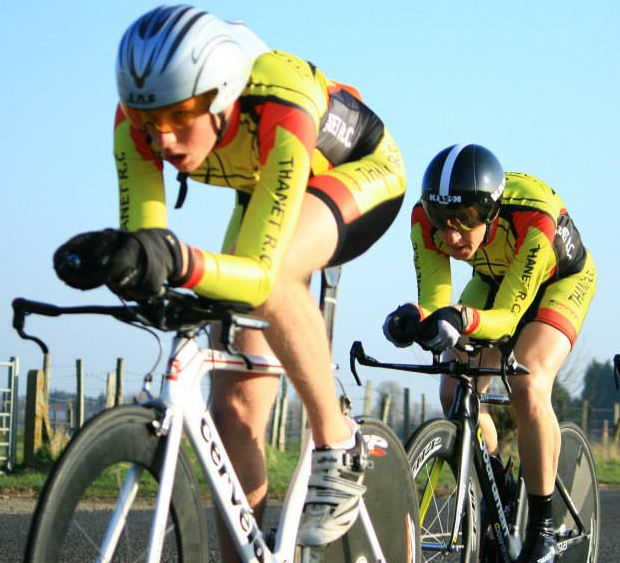 Serveral TRC riders ventured out this morning for this PMR event
Good on PMR taking the event on from Kent Cycles.
Second weekend in row with sunny and warm conditions….. shhhhh.
This event was a mixture of tandems, solos and two up's.
The keen breeze was of great assistence to the turn but the return leg was very tough into a head wind.
Following the wet winter there are many potholes on the A20 and several riders suffered impact punctures and wheel damage
Our own Mark Palmer punctured after 4.5 miles scuppering his 2 up with Rick.
TRC times solo:
All our solo riders finished within 17 seconds of each other!
Colin Inett 01:16:10
Andy McCall 01:16:13
Andy Burrows 01:16:27
Fastest solo rider was Chris Fennell (PMR) 56:17
TRC 2 up:
Seb Dickson & Simon Henderson 58:13 (6th)
Colin & Ollie Robinson 01:05:53
Rick Perkins & Mark Palmer DNF P
Fastest 2up was Connal Yates & Matthew Miles (In Gear Quickvit Training) 54:27